HOUSEHOLD STORAGE
Hassle Free Household Storage For Your Life's Evolving Needs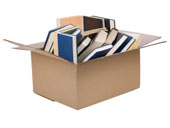 Running out of storage space is just one of the reasons that customers come to 1st Choice Storage for their storage needs. We understand that your items are priceless. We'll help you choose the storage unit that is right for you, from drive-up units to indoor units to climate controlled storage units.
Planning a move? 1st Choice Storage offers you a hassle-free self-storage solution. We offer convenient and affordable month-to-month solutions to store your belongings while you're moving in and moving out of your home.
Staging your home for sale? Put all of the clutter in temporary self storage and watch your home sell faster! We offer a variety of unit sizes to store just as much, or just as little as you need.