Endicott 13760
1st Choice Storage
New York
1640 State Route 26 North
Endicott, New York 13760.
Property Manager: Cecilia Styles
P | (607) 203-2602
Fax | 607.754.2475
---
Features
24-Hour Gate Access
Personalized Gate Access Code
Security Fence with Automatic Gate
High-Security Disc Locks
Online Payments
Auto Billing
Discounts Always Available
Well Maintained Property
Excellent Lighting
Daily Property Checks
Courteous Staff
24-Hour On Call Staff
Easy Interstate Access
Drive-Up Units
Maneuverable Secure RV/Boat/Vehicle Parking (Over 100 spaces)
Varying Indoor Unit Sizes (Over 300 units)
Moving and Packing Supplies
Storage Tips and Updates and Tips via Social Media
Unit Size
We have indoor spaces ranging from 5×5 to 10×25 and outside spaces from 9×17 to 11×33.
---
Types Of Storage
General Self-Storage
RV Storage
Car/Auto Storage
Boat Storage
Access
Office Hours:
Monday-Friday: 9:30 am to 5:30 pm
Saturday: 9:00 am to 2:00 pm
Sunday: Closed
Access Hours:
Contact Us
1st Choice Storage
New York
1640 State Route 26 North
Endicott, New York 13760.
Property Manager: Cecilia Styles
P | (607) 754-1640
Fax | 607.754.2475
---
1st Choice Storage Endicott, New York
Perks of Making 1st Choice Storage Your First Choice: Here at 1st Choice Storage New York, we are a well-established moving and storage business in the community, staffed with a team of caring individuals who look forward to providing you the storage service that makes us the undisputed choice for self-storage solutions in the Southern Tier. At 1st Choice Storage, we pride ourselves in providing top-rated customer service and the most affordable self-storage solutions. We understand during these tough economic times that every cent matters, which is why at First Choice Storage Endicott you will find both competitive rates and great features, such as a fully fenced property with an automatic gate that provides unlimited access to your prized possessions, daily property checks, and online payments. We are here to provide you self-storage solutions for as long or as short of a time-frame as you need, so please feel free to call our office and let a member of our  caring staff demonstrate our excellent customer service standards.
Benefits Of Renting An Endicott Storage Unit
Whether you are looking for an Endicott storage unit for personal or business needs, 1st Choice Storage Endicott is here for you. Here are just a few ways that our convenient and affordable storage unit facility can benefit you:
Space
Is your home or office space packed to the max? Are you tired of items you never use cluttering your space? A storage unit may be the perfect solution. Free up your space without having to sell your belongings or move into a larger space.
Organization
When your space is overpacked, it can be easy for things to get unorganized. Getting a storage unit will give you the opportunity to go through your belongings and get reorganized — enhancing the functionality of your business or home.
Security
Often times, a storage unit facility is more secure than your home or business. At 1st Choice Storage Endicott, our facility features a gated perimeter, personalized gate access code, high-security disk locks, daily property checks, and more to ensure the safety and security of your stored items.
Amenities
At 1st Choice Storage Endicott, we proudly offer a variety of features and amenities for your convenience. From indoor storage units to outdoor storage and recreational vehicle storage, we have the storage space for your needs. As well as providing Top Rated Local® storage solutions, we also offer moving and packing supplies, storage tips and updates, online payments, and much more for your satisfaction.
Do you have questions about renting a storage unit near you? Check out our helpful guide, Storage Unit 101: Everything You Need To Know to discover different reasons to rent a storage unit, benefits of renting a storage unit, things to think about before renting a storage unit, how to determine what type and size of storage unit you need, helpful storage unit tips, and more.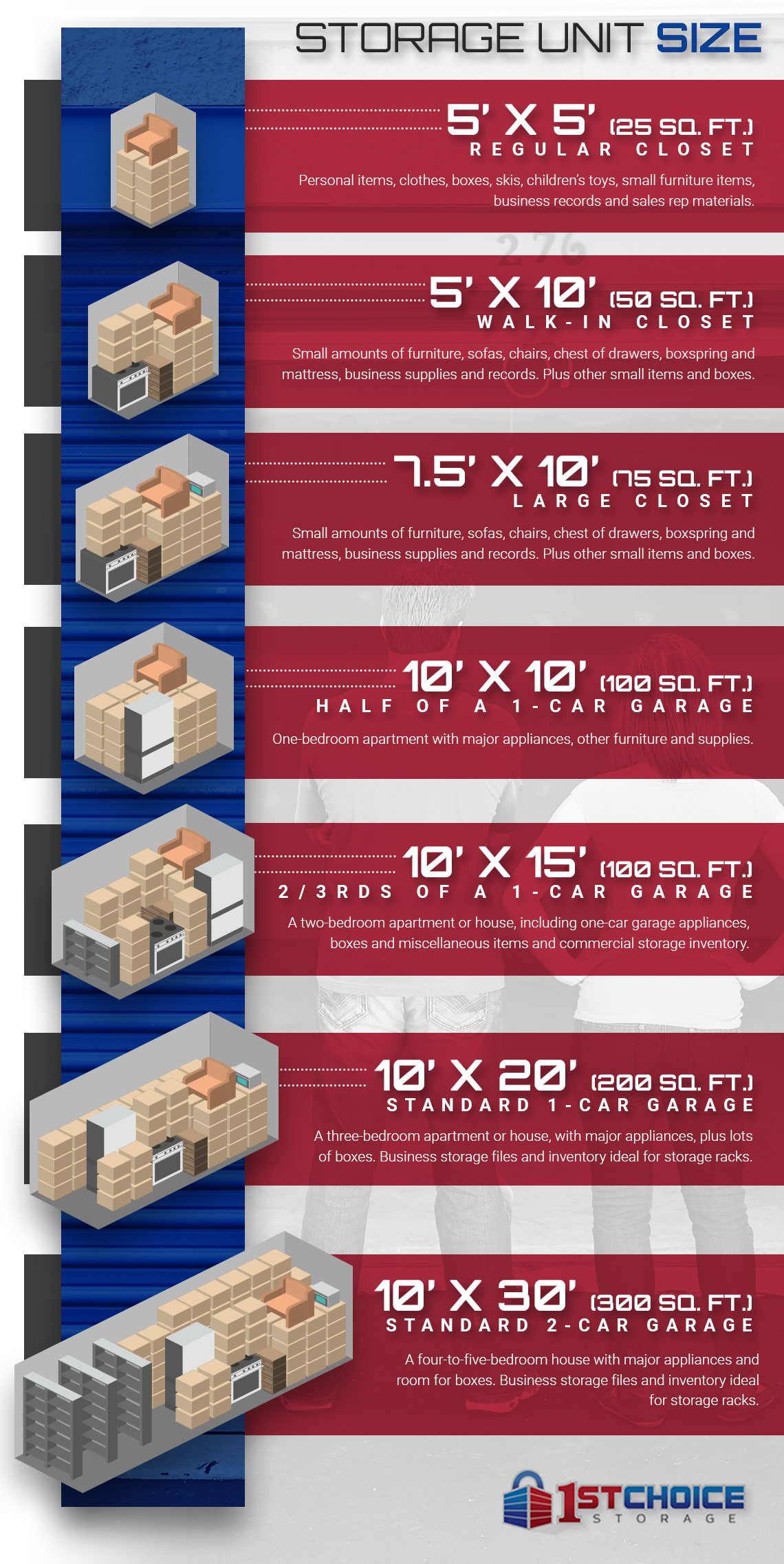 ---